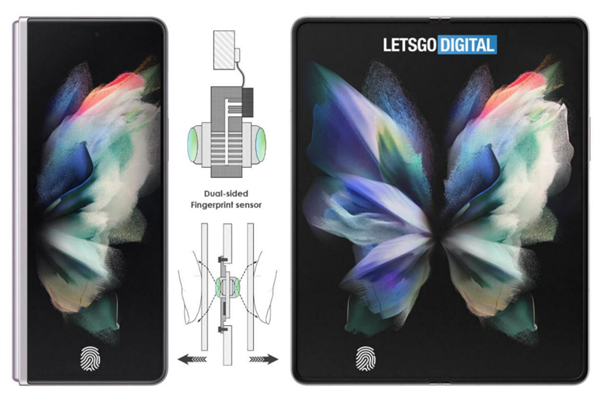 Samsung Galaxy Z Fold 4 is expected to debut, double-sided screen fingerprint recognition phone is coming
Wednesday, 13 October 2021

0

26

0
Samsung Galaxy Z Fold 4 is expected to debut, double-sided screen fingerprint recognition phone is coming

Screen fingerprint recognition technology is already a must-have technology for many mobile phones. What innovations are there in this regard? A new Samsung patent shows that they will equip the next generation of folding screen phones with double-sided screen fingerprint recognition technology, and Samsung's Galaxy Z Fold 4 is expected to debut.
On March 31, 2021, Samsung Electronics submitted a patent to the World Intellectual Property Office (WIPO) for a "foldable electronic device capable of detecting fingerprints through at least part of the display screen".
Samsung stated in the patent that because the folding phone is equipped with a flexible screen, it is easier to crease when pressure is applied to the screen, which is not conducive to fingerprint recognition, so the existing technology must adapt to the foldable phone-just like the S Pen adapts to flexibility The screen is the same.
Foreign media LetsGoDigital has made a simulation rendering of the mobile phone based on the patent. Samsung intends to handle the fingerprint sensor in such a way that it can be used either through the external screen or when the device is expanded to the size of a tablet. The essence is A double-sided fingerprint sensor.
In order to achieve this, the fingerprint sensor is integrated in the lower left part of the flexible screen. It can be used bidirectionally-allowing biometric authentication in the expanded and closed positions. A small printed circuit board (PCB) is placed between the sensors. The flat cable is connected to the main board of the mobile phone.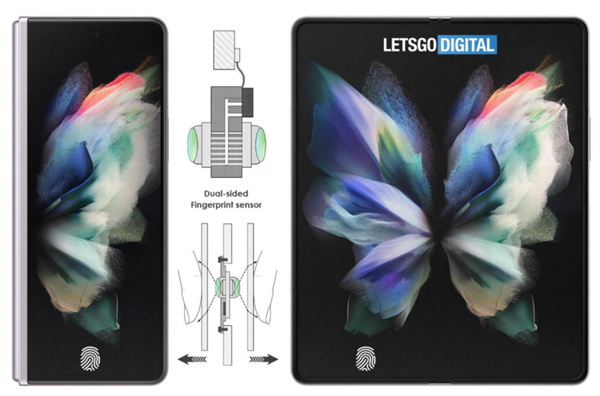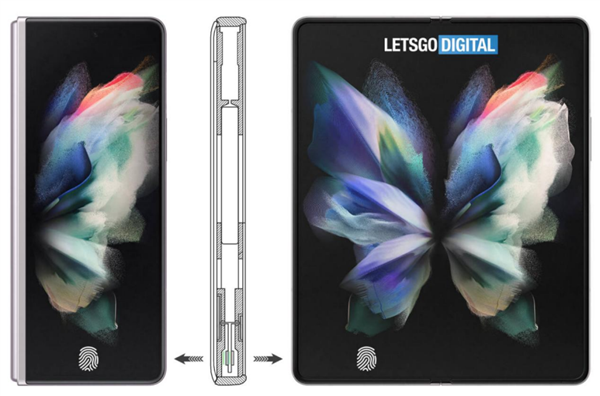 Tags:Phone Case Manufacturers, Customized Phone Case Suppliers